"SR LTD" Company
Ukraine, Dnepropetrovsk,
Artema St. 19/61
Phone number:
+38(056) 370-28-43,
+38(056) 370-39-62
SISTEMAS DE TELEMETRIA DA SIEMENS
The page is in developmental stage
SINAUT ST7 - telemetry systems on the basis of SIMATIC S7
SINAUT MICRO – wireless communication system for S7-200 series via GSM/GPRS. Consists of modem and specially designed OPC server for GPRS.
Parameterization of controller is performed using STEP7-Micro/Win software through special program units, included in delivery set of SINAUT MICRO SC.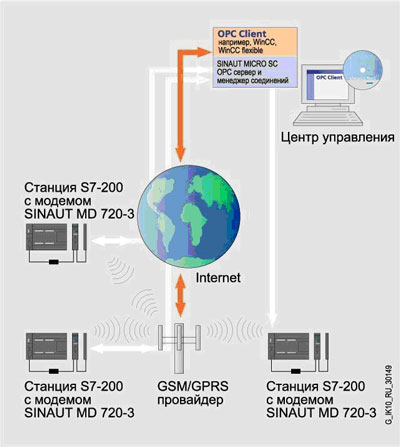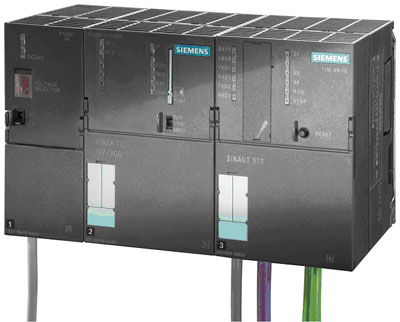 SINAUT ST7 stations are intended for arrangement of distributed monitoring system and production process control in distributed environment on the basis of SIMATIC S7 control stations, supplemented by special software and hardware components.
Remote and automatic control is provided by using the same equipment.
Telemetry systems application areas:
Designing of fault alarm systems
Energy-saving technologies. For example, in pumps rotation speed control systems at remote stations
Control and monitoring:
sewage and water treatment plants;
oil and gas supply systems;
central heating systems;
energy distribution systems;
pump stations;
automated machines;
motion control system;
buildings;
smart billboards;
meteorological stations;
lighthouses and beacons;
wind and solar power plants.
Communication of mobile stations with control and monitoring centre of special transport vehicles, municipal transport, construction equipment, river vessels and cabotage sea vessels

Data exchange between the separate devices can be arranged using the following:
leased lines — own or rented;
electrical cable or optical fiber;
private radio network;
analog telephone line;
digital ISDN networks;
GSM network (900 MHz);
Ethernet networks.